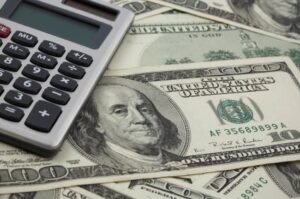 While it is impossible for anyone to accurate predict the exact dollar amount of a settlement in a car accident case, it is possible to calculate the minimum amount a person should accept for his or her claim.
A bicycle accident can lead to a great deal of physical and emotional pain and suffering.  Depending on the type of accident and the extent of the injuries, the emotional suffering can be worse than the physical suffering, especially if someone is permanent disabled in a bicycle crash.  When someone is hit while on a bicycle, physical damage is very likely, leading to pain and suffering.
Accident reconstruction experts are expensive, so why do so many personal injury attorneys insist on hiring them for cases?
There is a very good reason lawyers turn to an accident reconstruction expert in many car crash or pedestrian crash cases.  These attorneys know that insurance companies and defense attorneys are likely to try to claim that the victim is somehow responsible for the accident and they want "expert" testimony that this is not the case.
A wrongful death case can terminate in one of three ways: the family can drop the lawsuit without getting any money; the family can settle with the defendants and insurance companies for a specified amount; or the family can win a judgment from a jury or judge in a wrongful death lawsuit trial. Obviously, dropping the lawsuit is not a desirable outcome, but is it better to get a settlement or a jury verdict if you file a wrongful death suit?
A man who turned himself into authorities after allegedly running over another man in a liquor store parking lot will face homicide charges according to sources.  Joshua Neil Anthon, 31, was booked into the Yolo County Jail and charged with one count of murder in the hit-and-run death of Michael Ray Anderson after he turned himself in for hitting the man with an RV.
There are cases of personal injury that bring up difficult questions.  When you are hit by a drunk driver, for example, it is not hard to be angry with the person and believe that he or she should pay for your medical bills.  However, what happens when you slip and fall at church?
The California Highway Patrol reports that Vincent Araujo, 53, of Kings Beach, was arrested on suspicion of felony hit-and-run in connection with a bicycle crash that left a Boulder man in critical condition.  Araujo surrendered to Placer County sheriff's deputies after he allegedly struck 23-year-old James Hulett while he road his bike at North Lake Tahoe near Carnelian Bay.
If you are involved in an accident, it is almost inevitable that at some point you will be involved with an attorney. The insurance company will certainly have an attorney working for its interests, so you should have an attorney also! A personal injury attorney can represent your interests just as an attorney represents the interests of the insurance company in any accident case.
Before same-sex marriage became legal, couples who were living together as spouses but not legally married did not have the same legal rights in California as married couples.  This inequity has been addressed by same-sex marriage advocates for many years.  The recent Supreme Court decision to allow gay marriage in California has now changed the status of those couples that seek a legal union, although cases have yet to enter the courts that challenge these rights.
A Vallejo woman was killed when she was struck by a passenger train in Davis, according to Amtrak officials.  The Capital Corridor, as Amtrak 742 is known, struck the woman as it approached the station from the east.  Andrea Laurette Mrotz, 29, was killed instantly, according to the Yolo County Coroner's Office.  There were 314 passengers on board the train at the time of the accident, but no injuries were reported.
GET HELP NOW
---
Don't wait to get the help you deserve. Fill out the FREE Consultation Form.